Web-Based Training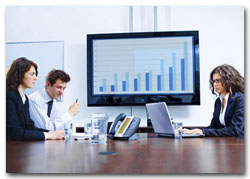 Why choose Web-based training classes?
If you need to train up to three people on Forecast Pro, our Web-based training classes provide customized training with minimal disruption to your business. Not only is this innovative format the most cost-effective means for you and your colleagues to learn about the software, but you can also get a class scheduled quickly since no travel is involved and you don't need to block out a full day for a class.
Tailored to your needs
Unlike public training classes, our custom Web-based training classes can incorporate your own data and focus on the features of Forecast Pro that are most important to your organization. Since all class participants are members of your organization, you can freely discuss forecasting issues in your company and get tailored guidance from the instructor.
Convenient, flexible, and efficient
Scheduled at your convenience to minimize disruption to your business, our live Web-based training classes are delivered remotely by an experienced instructor. The sessions are scheduled in 2-hour blocks and can accommodate up to 10 participants at a time.
Whether you are new to Forecast Pro or an experienced user, our Web-based classes can be customized to meet your needs. For example, you can opt for a single four-hour session that will give you and your colleagues a "quick start" to get up and running with the basics of Forecast Pro. Alternately, you may choose more comprehensive training on specific features delivered in multiple blocks spaced out over time.
And—since no travel is involved and you don't need to block out a full day for a class—Web-based classes can be scheduled quickly.
Cost-effective
Face-to-face training classes can be costly—travel and accommodation expenses quickly add up, not to mention the cost of the trapped time wasted by students as a result of being out of the office. By eliminating the need for travel and accommodating as many as 10 participants, Web-based classes are the most cost-effective training option available.
The fee for a single 4-hour class is $1000 and $900/class when multiple 4-hour blocks are purchased at the same time.
How does it work?
We use the popular meeting software WebEx to deliver the classes. All that is required is a computer with an Internet connection and Forecast Pro installed (trial versions can be provided if needed). Since the participants can see the instructor's screen and the instructor can see each participant's screen, it is as if the instructor is in the room. Students can easily ask questions and show the instructor examples. After the class, the instructor's presentation is provided to the participants for future reference.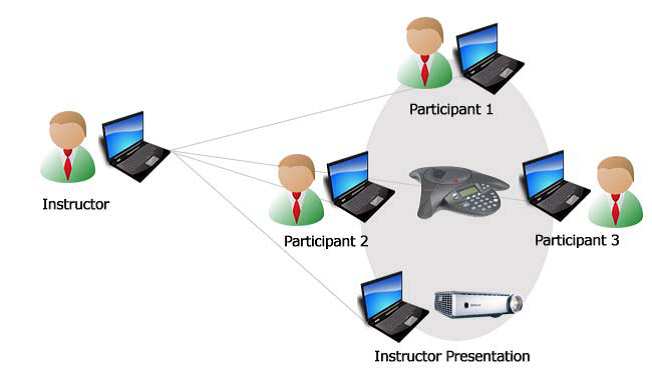 Click here to request more information about Web-based training classes.
Click here to download a registration form to schedule a Web-based class.