Forecast Modeling for Sage MAS 500 ERP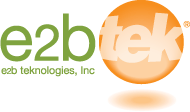 Forecast Modeling by e2b teknologies' provides seamless integration between ForecastPro and Sage MAS 500. Major features include:
Statistical Forecasting - Generated automatically from Sage MAS 500 sales history.
Start Dates - Define a specific date to begin calculating demand forecasts for new items.
Forecast Templates - Define templates for items with no sales history.
End Dates - Phase-out items and define end dates to stop generating demand forecasts.
Replacement Items - Use sales history from a phased-out item to calculate demand for the replacement item.
Business Intelligence - Analyze statistical forecasts and perform rough-cut financial forecasting and cash flow projections.
Vertical Industry Focus:
Wholesale Distribution
Discrete Manufacturing
Process Manufacturing
e2b teknologies (Sage MAS 500)
1 Victoria Square
Suite 305
Painesville, OH 44077
Phone: 440.352.4700
Fax: 440.352.9342
Web site: www.e2btek.com
Email: sales@e2btek.com